One of my friends asked me if I could give him some recommendations for books on Reformed Theology. Thankfully, he recognized that Reformed Theology is more than just the five points of Dort. Unfortunately, however, Reformed theology is a topic so broad that finding one book to cover the tradition is difficult, if not impossible. However, here are my top recommendations to fit the request.
What Is Reformed Theology?: Understanding the Basics is a valuable book. The problem is that my friend is somewhat familiar with Reformed Theology and certainly familiar with TULIP (however unhelpful I may think that acronym may be). The problem with Sproul's book is that there is only one chapter devoted to Covenant Theology/Federalism, and this chapter is extremely rudimentary, although it does give one a basic understanding as per the subtitle. Nevertheless, I recommend it as an extremely basic introduction to the deep and widely variegated tradition.
The Christ of the Covenants should be required reading. Robertson takes a biblical-theological approach to developing a biblical theology (surprise, surprise) of the covenants. It's somewhat technical (reading level: moderate) but it lays the groundwork for a basic understanding of the biblical covenants upon which the Reformed Tradition has built. Introducing Covenant Theology is less rigorous, far easier to read, but more theological than biblical, per se. It's building (still at an introductory level) upon the foundation that Robertson builds. (As an aside, Horton disagrees with Robertson here and there, but it's nothing that important.) If you had to choose between one or the other, pick Robertson. If you can get both, read both. But Robertson remains far more valuable.
The Binding of God is a phenomenal text in so many ways. Since it's a revised dissertation, it is a highly academic and theological text. Admittedly, it's not an easy read. But I found it so enlightening that it became quite the page-turner. The reason I recommend it here is because Lillback discusses all of the Magisterial Reformers' CTs. Because I'm out of my mind and actually heed the Reformers creed (Ad Fontes!), I think it important to go back to the original sources of the Reformed Tradition. One may find there the purest form of CT, although its later developments are also valuable. This book expects some level of familiarity with CT and the Reformed Tradition, so read up before getting this volume. But definitely get this volume.
This is the most important book on Reformed Theology because it is Reformed Theology. The Three Forms of Unity (The Belgic Confession, Heidelberg Catechism, and the Canons of Dort) is the foundation of Reformed Theology. These are of vital importance. Other Reformed confessions (e.g., WCF, Second Helvetic Confession) are important too, but I think the Three Forms of Unity are the best and most foundational. I also believe that everyone who calls him/herself Reformed must read at least the Three Forms. At least.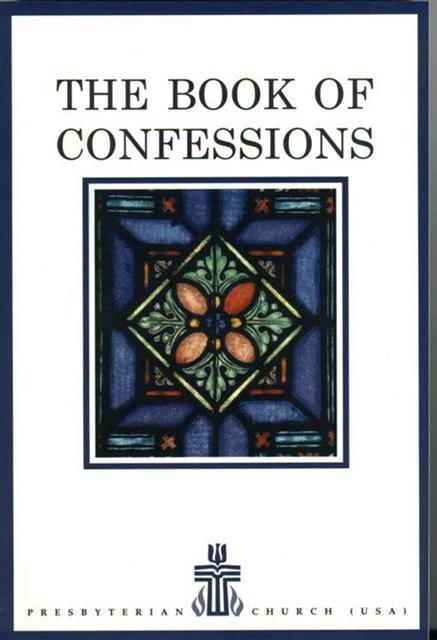 These last two books are also super important. The Book of Confessions contains almost every Reformed Confession I could think of. But it doesn't contain all of the Three Forms, which I find odd. Deviant Calvinism: Broadening Reformed Theology really does broaden Reformed Theology. It's important because it really shows the variety of beliefs that can be held even with subscription to the various confessions. It really can be quite surprising. It has too many chapters on Universalism and doesn't discuss the other Magisterial Reformers, but it's good for what it is and Crisp is a very engaging writer.
Anyway, this is everything I recommend for a pretty deep understanding of Reformed Theology and the Tradition, but after you dip your feet in with these, I hope none of my readers will stop until they've read Bavinck, Kuyper, Barth, Berkouwer, Calvin, Zwingli, Murray, Owen, Edwards, and the plethora of other Reformed theologians who do more than just repeat the same words but actually contribute to a tradition!
Thanks for reading.